Abrasive Blasting - Soda Blasting
Sodablasting is a mild form of abrasive blasting in which sodium bicarbonate particles are blasted against a surface using compressed air. It has a much milder abrasive effect than sandblasting.
Soda is used as an abrasive to remove paint from metals without causing depression or damaging the metal beneath the rough surface. Soda is also a great grit to use on delicate materials that may be destroyed by tougher abrasives.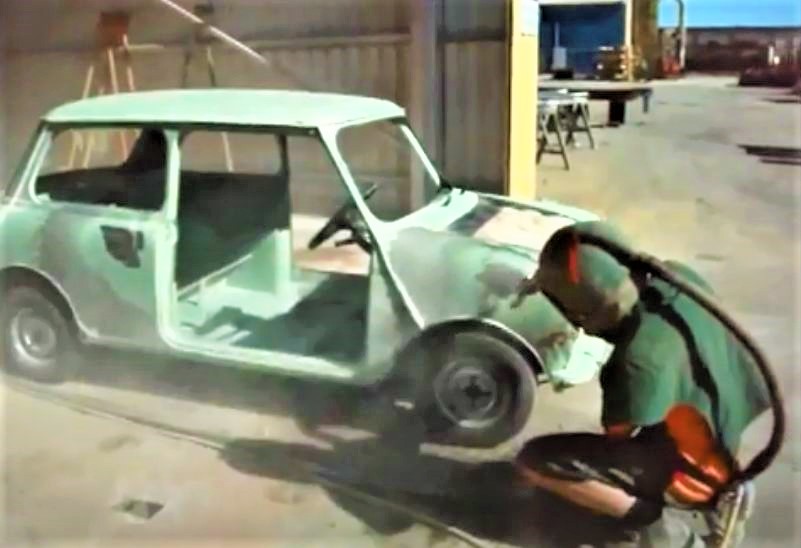 Advantages of Soda Blasting
The main advantage of soda blasting is it's a cost-efficient, single-use abrasive. Soda is water soluble making sure no abrasive remains in critical bearing areas!
Does not harm the original surface
Natural rust inhibitor
Dissolves in water, creating   cleaner finished product
No pre cleaning required
Cleans delicate materials without damage
Cleans & deodorises

Non toxic

Non-hazardous food grade material 

Environmentally safe
Sodablasting is a non-destructive method for many applications
Cleaning
Paint removal
Varnish stripping
Automotive restoration
Glass cleaning
Ceramic cleaning
Industrial equipment maintenance
Graffiti removal
Oil removal
Masonry cleaning & restoration
Boat hull cleaning
Food processing equipment cleaning
Mould removal
Smoke damage cleanup
Timber cleaning
Wood restoration - oak beams, oak floors, doors, stairs & banisters,
Friendly and professional team,
Burning Fruit
Professional team and, check out the before and after photos on the website, amazing!
Julz
Brett and Chuck are great to deal with, very professional and efficient service.
Manuel